WESTCHESTER -Unauthorized encampments in Westchester Park have the attention and concern of residents.  A "Tuff Shed" was delivered to Westchester Park on a pallet this past Saturday, then on Sunday residents say they saw two guys bring a load of lumber into the park, next to the ball fields, and started building an A-frame structure.
"It concerns us to see this," said one neighbor who lives near the park and wishes to remain unnamed for fear of safety. 
Residents say they contacted Rec and Parks and police right away to help get the structures removed.
As of Tuesday evening, the A-frame had been torn down, and the shed moved to Manchester Avenue, in front of the public library [about 100 feet from where it had been in the Park].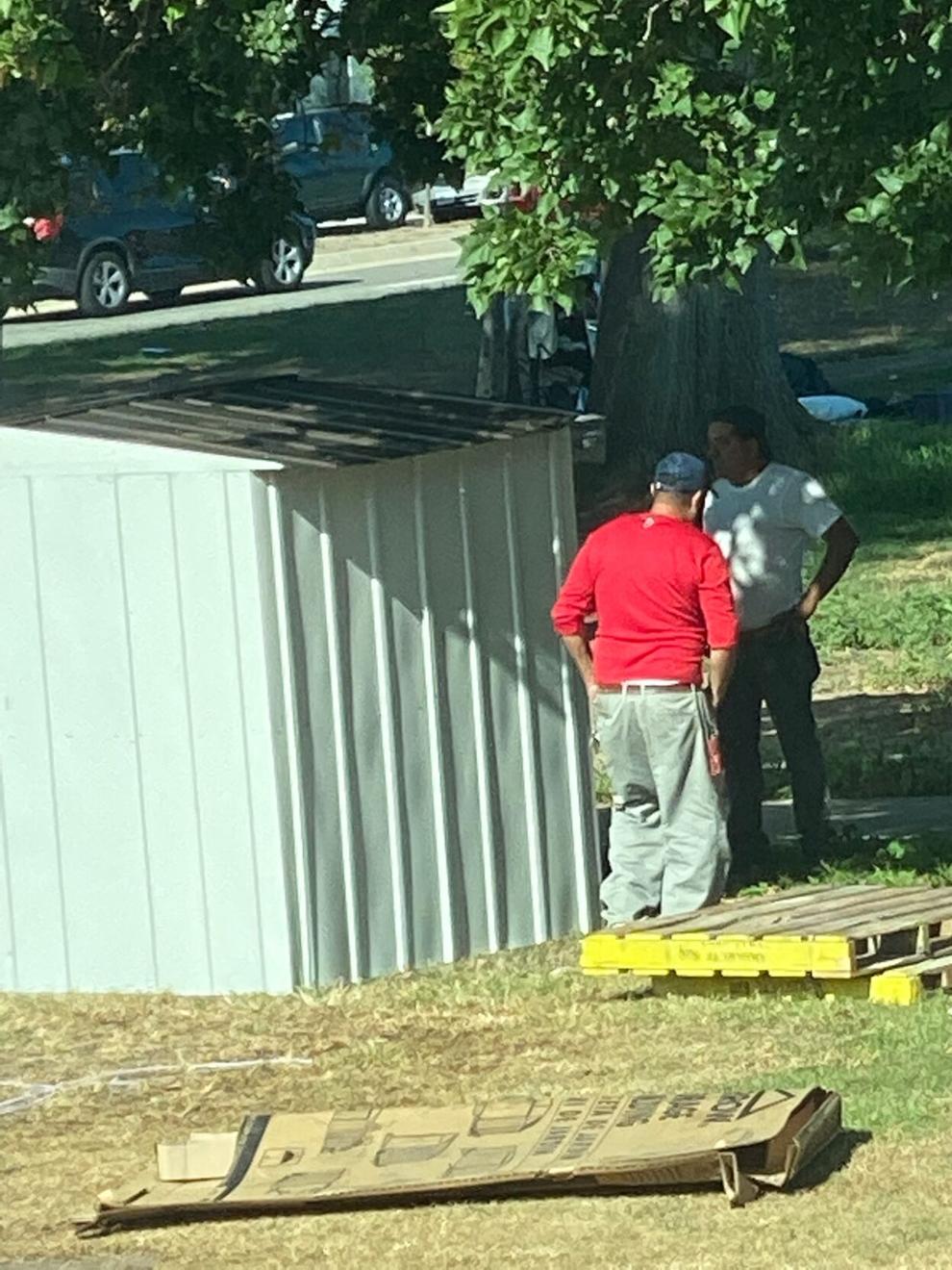 Residents say they hoped to see more progress with cleaning up the park after the Chief Administrative Officer turned down a proposal by Councilman Mike Bonin to put cabins or camping sites at the park. A recent count of encampment in Westchester is around 70, that's down about 20 from the summer. 
"We thought that was something positive for our community, but this concerns us." Residents say that several encampments have confronted people who go to the park and have said, "this is our land; we are going to take it back."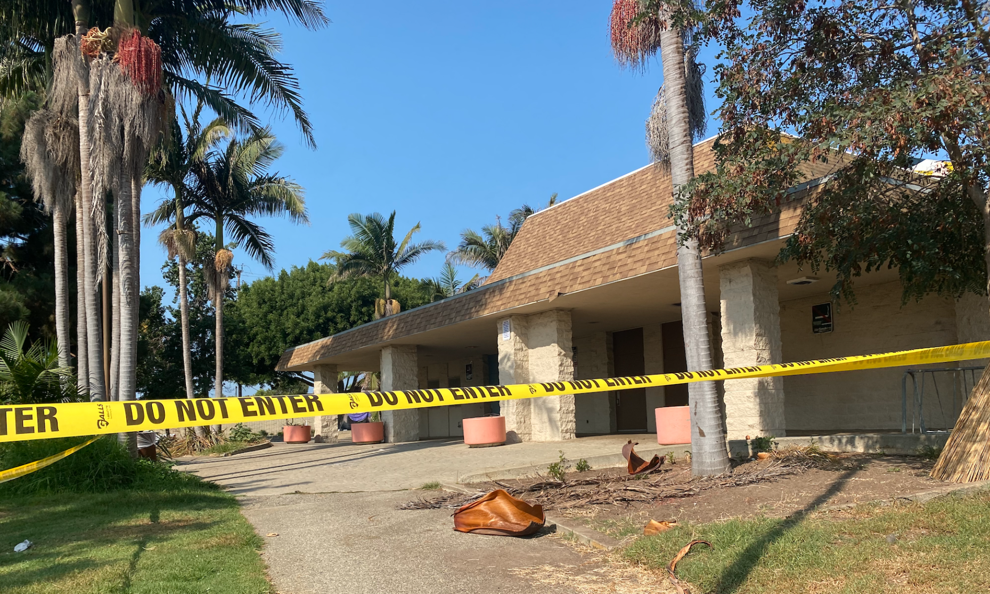 Tom Brewster, who has been an advocate for a cleaner, safer, park says he has seen progress and says he believes the incident this weekend was a temporary setback.
"I'm applauding some of the good things happening. I am so happy to see what they are doing."
Brewster said Rec and Parks has been reseeding the baseball fields, which required moving several encampments from around the ball fields to other parts of the park. 
The visibility of the move, however, is concerning as encampments encroach on the senior center and are taking over other parts of the park. 
"The senior center was once a vibrant place that was used for discounted meals, a place to socialize and a cooling center," said a concerned resident.  
Brewster said there has been talk that many encampments would be moved by the end of September, but wasn't sure what the plan was or where they would go. 
 In a town hall on Tuesday, Bonin told residents in del Rey without interim housing, there is no place to relocate the unhoused in their community. 
Last year, the City purchased the 44-room Super 8 on Airport Boulevard in Westchester to be used as part of Project Room Key. However, there has been no public update on the progress of the conversion of the hotel.
"We just want a safe place for our seniors and our kids," said Brewster.