VENICE- "Venice actually kind of came to me," said Tony Bill, an Oscar-winning producer, director and actor, explaining why he's made Venice his home for nearly 40 years. "I had friends who lived in Venice in the 60s, early 70s. At the time it had the same reputation it does now.
In 1975, Venice was considered dangerous, funky, weird, shabby and cheap. Many people didn't quite know exactly where it was. Today, it's considered dangerous, funky, weird, shabby and expensive. Everyone knows where it is."
Bill's early producing success with The Sting, which won an Oscar for Best Picture in 1974, "had a nice payday" so he started looking to buy a place of his own after living in Los Feliz, the Hollywood Hills, Westwood, and Brentwood. 
"I kept moving west until I ran out of land," Bill said. 
He said Venice was inexpensive by Los Angeles standards at the time. 
"More importantly, Venice was filled with my friends who were not in the movie business," Bill said, adding that access to his boat and nearby Santa Monica airport allowed him to indulge in his passion for sailing and flying.
Bill also bought a building on Market Street, which he used as a film studio while renting space to other filmmakers.
"He brought the film industry to Venice," said Jack Hoffmann, a longtime friend of Bill's. "Above all, he turned his back on the big studio lots, where the hustle was, to do with the film industry what so many artists do best in Venice—which is what they want, in the most valuable, unexpected way."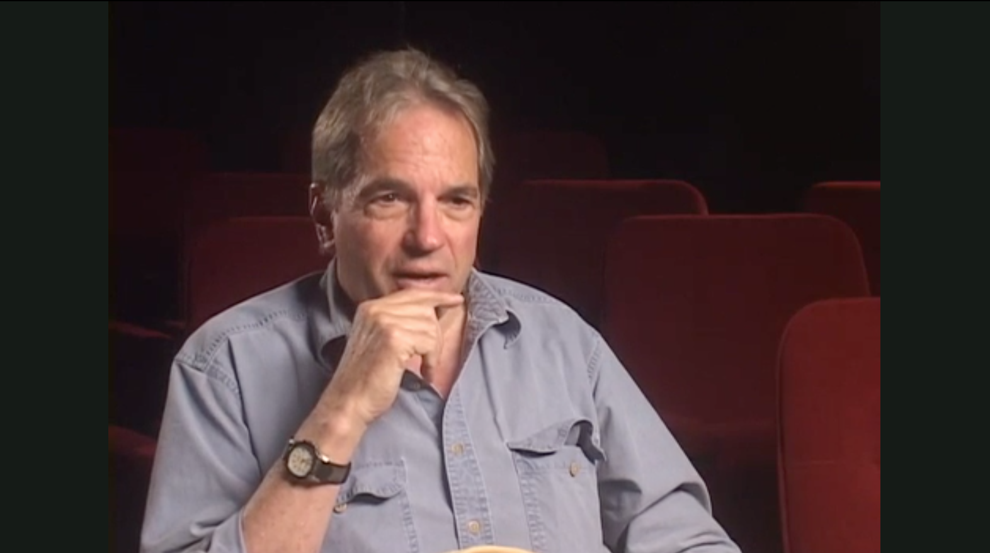 Bill also built some duplexes with an architect friend at the end of Ocean Front Walk, where he lived with his wife, producer Helen Buck Bartlett, his partner in Barnstorm Films. 
"When we got pregnant with our first kid we thought, you know, this living on the beach with a baby is not my idea of convenience. So, we thought, well, we'll move inland. We ended up going from what I used to call the newest house in Venice to the oldest house," Bill said, adding that their house near Penmar was the manor house of the Machado family, 19th-century farmers who owned a large tract of land that encompassed Venice.
Prior to moving to Venice, the San Diego native Bill had begun an acting career in the 60s with an auspicious debut alongside Frank Sinatra in Come Blow Your Horn. After racking up credits in movies and shows such as Bonanza and I Spy, he shared the screen alongside legendary actors such as Rock Hudson and Ernest Borgnine. 
"I didn't enjoy being a movie star," Bill said. "Let's put it that way. I had no complaints about it, but it wasn't fulfilling." 
"I thought, why isn't anybody making a movie about the generic me, a young man just out of college, not a surfer, you know, not a dope. Anything that was about a person of my age at the time portrayed them as kind of shallow, silly and dopey. They were like 'beach party bingo.' So, I started wondering why nobody made a movie that I can relate to." 
Bill credits Blow Your Horn director Bud Yorkin and renowned TV producer Norman Lear with inspiring him to pursue his own vision as a producer. 
"It became encouraging to me to think that my tastes, in literature or in movies or music or whatever, could find a place in the movie business," he said.
Bill got his first producing credit with 1972's Deadhead Miles, written by future Oscar-nominated director Terrence Malick. That was followed by Steelyard Blues then The Sting, both written by David S. Ward, with the latter film's Oscar validating Bill's producing instincts.
"So, I started sort of indulging my tastes. I'm saying, well, maybe there's room for me in the movie business, as a film maker, as a source of material."
Despite steady credits as a producer throughout the 70s, Bill said he felt the same insecurity that often troubles artists.
"I came to feel, I think pretty accurately, that I didn't know anything, that I hadn't learned anything, that if there was a test, I couldn't pass it," Bill said. "And so, for me, the answer to that was either to drop out of the film business, and maybe follow another interest of mine. It could have been sailing or designing boats, or it could have been architecture, maybe even aviation. But I thought, I really don't feel like I know what I'm doing. I really feel like I haven't learned anything. So, the only way to take the test was to do what the ultimate test of filmmaking is—which is directing."
Optioning another first-time writer, Bill made his directorial debut with 1980's My Bodyguard, which has achieved cult status as a movie dealing with school bullies.
"It was a pretty successful movie, so it kind of assuaged my doubts. It kind of put to rest for a while the embarrassment of really thinking I haven't learned anything right. Unfortunately, that doesn't last very long and I'm still back to not thinking I learned much," the 80-year-old said. "That's why I say with sailing and flying, I know what I'm doing."
Aside from his experience in the air and on water, Bill has shared his extensive filmmaking experience through books and the classroom. In 2009, Bill released Movie Speak: How to Talk Like You Belong on a Film Set. Blurbed by Steven Spielberg, the book covers "the secret language of movie-making."
"Having spent a lot of time on movie sets, I was always enchanted by the terms that the crew uses," Bill said. One day his wife asked him what a certain term meant, or where it came from, and he discovered that no one had ever written a book about the terms of the language of movies.
"It became kind of the go-to book for movie business people to learn about what they already know and for other people to understand the arcana, the weird language [of filmmaking]."
Bill has also taught at Chapman University's film school, mentored students in USC's Peter Stark producing program and lectured at other film schools.
"I think maybe I'm retired, though," Bill said. "Teaching is exhausting."
Bill is still producing, with books and scripts stacked on his desk where his Sting Oscar is perched on the corner.
He said he hopes his next project covers the California Gold Rush, a story he said jokingly he's been developing for 40 years, ever since he attended a lecture by the author of what's considered the definitive gold rush book, The World Rushed In.
"In the last couple of years, I've gotten real serious about it," Bill said, "and I've started working on it, writing and researching and thinking about the idea of doing a limited series about it. 
Even though Bill has worked on a wide variety of films, in front of and behind the camera, Venice has remained a constant throughout most of his career. Asked why he's stayed here, Bill answers with his characteristic wit.
"I prefer clean air and dirty streets to the other way around."