Venice resident Alex Butti says his younger brother, John Paul (J.P.) Butti, has worked tirelessly for ten years to build his own general contracting business. That's why the theft of all of his equipment this week has been devastating—and why he's reaching out to the community to help him build his way back. 
Built on a Dream 
J.P. Butti, 25, always wanted to be in construction. When other kids were out playing, J.P. would be the "supervising" contractor on the job in his Northern California neighborhood of San Anselmo.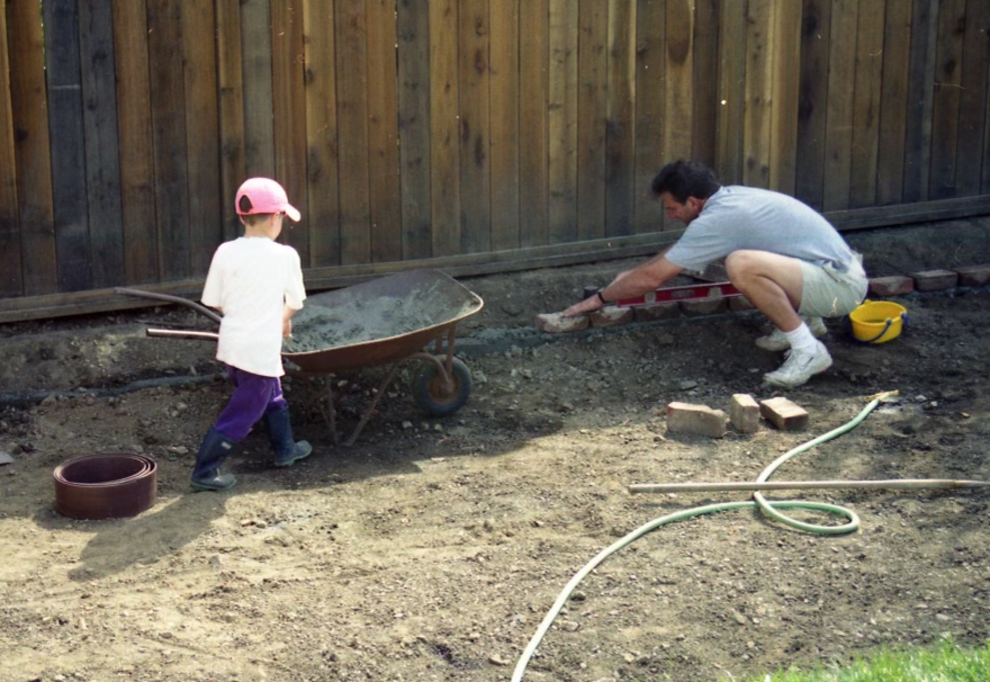 "I would sit on the edge of my sidewalk and watch construction projects going on near me all day," says J.P. His long days on the curb pulled at the heartstrings of his mother, who would eventually bring him a director's chair to substitute for the hard curb. "I didn't let it go to my head," he says, laughing as he describes the memory.
J.P. says his school years as a kid were okay, but he didn't love being in most classes, where he remembers constantly fidgeting. While in high school, he enrolled in a local construction trades program. "I took the program my junior and senior years in high school," J.P. says. "It helped me discover what I wanted to do." 
After graduating, J.P. started working full-time on different projects for the contractor he worked for in high school. Along with building jobs in Northern California, he would help his brother build the headquarters for the  Venice startup beverage company, Bev, which makes canned wines. J.P. helped build out their first space on Rose Avenue and eventually helped build their offices and soon-to-open tasting room on Windward Circle.
While doing all of this, J.P. also started teaching as an assistant instructor at the trades school where he first started learning construction as a young carpenter. "I wanted to give other kids the opportunity that was provided to me," he says. He also started helping out in one of the few remaining shop classes in town. "We would do field trips to local farms and help build structures."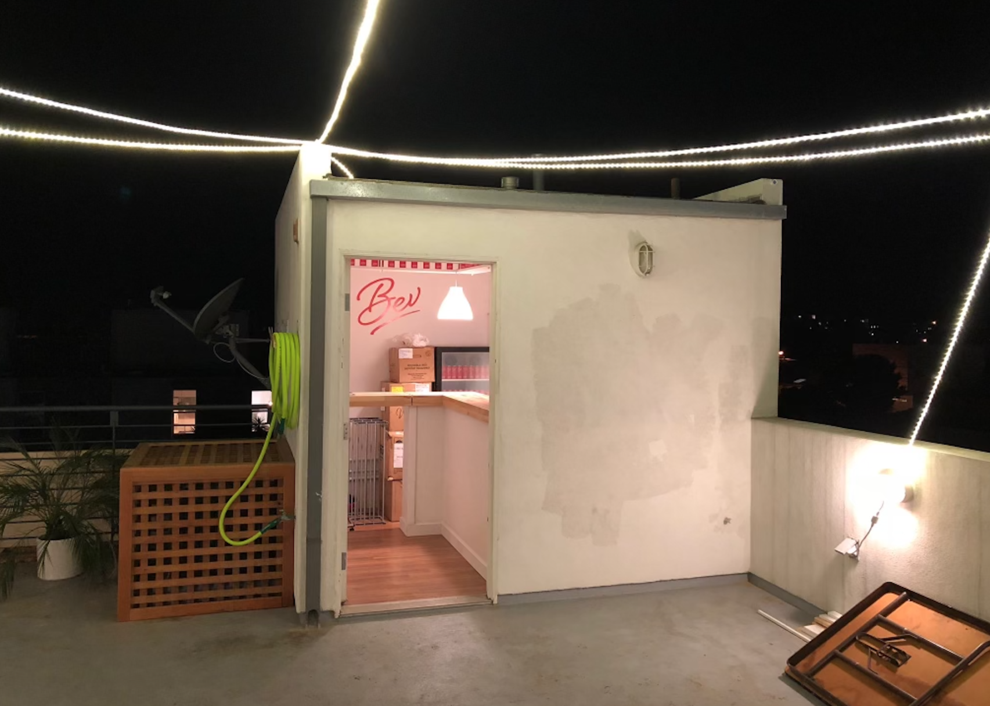 Always moving forward, J.P. was also building his client base so he could start his own company. "This is the year he took his big jump to making it on his own," says his big brother Alex. "He has been working towards this since graduating from high school."
A setback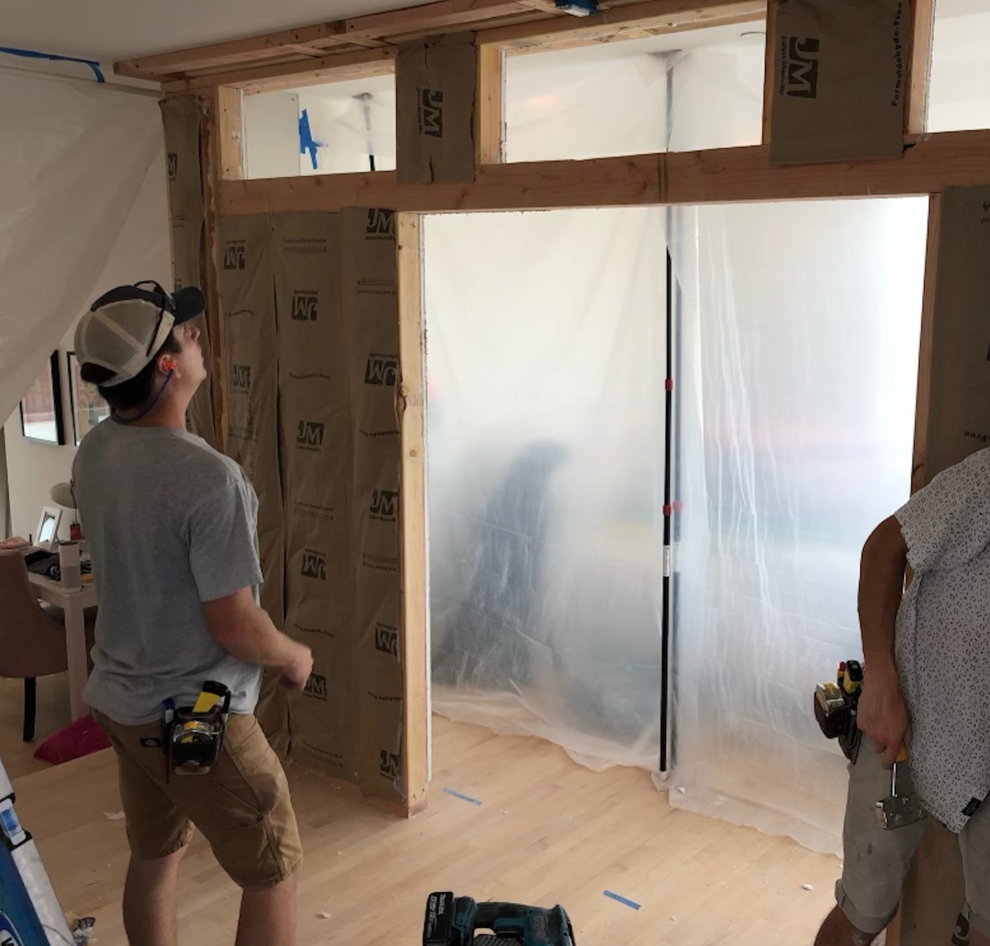 J.P. recently started work as a high-end residential contractor up in Marin County, just north of San Francisco. "The remodel and addition industry is exploding there," he notes. "It's all custom homes—no two alike."
His latest job in Marin required him to bring "a significantly larger number of tools and equipment than usual."  To make the job fit into his schedule, he used an enclosed tool trailer that he owned to transport the equipment, driving it home with him every night.
"I did all the things I was supposed to," J.P. says. "I secured the trailer and secured the hitch, and we had cars parked all around it." 
This past Saturday morning, J.P.'s housemate left for work. Shortly after he left, someone took off with the truck and all of J.P.'s equipment.
"Not only does this represent the total loss of his livelihood—it's the countless hours that went into sourcing and acquiring the equipment necessary for his practice," says Alex.
Compounding the crisis is that the tools were not insured—and the busy season for J.P. is just around the corner. "Without equipment, he can't do his job," says Alex.
Eager to help, Alex started a GoFundMe page for his brother. "Those of you who know J.P. know that he is an incredibly generous person with his time, his talent and his tools," Alex posted on the page. "This is a guy who works a full-time job and donates his time to teaching high school trade skills. He's always the first to help when others are in need, so if you are able, it would be great if we come together when he needs us."
Alex set a monetary goal on the page of $50,000, which he says will help J.P. replace his equipment. After just a few days, the page brought in about $18,000, significantly short of the goal but enough to help brighten J.P.'s outlook.
"In a moment when my faith in humanity was at an all-time low, it was immediately restored by seeing this truly amazing outpouring of love from everyone," J.P. wrote on the page after he saw the first donations come in. 
Alex says he hopes the community can help meet the goal to get his brother back on the job—and back to what he was born and loves to do.
" I am forever grateful to every one of you."
You can donate to J.P.'s Go Fund Me Page by clicking this link.