VENICE - It took several hours and more than 30 personnel from different agencies to clear the last major encampment in Zone 5, between Navy Street and Rose Avenue, on the Boardwalk Saturday.
Around fifteen Los Angeles Police officers as well as six park rangers, three mental health workers, Saint Joseph's workers and sanitation crews all took part in efforts. Several activists were also on hand. 
The woman who had been staying at the encampment refused multiple offers to leave during the encampment to home outreach. 
The deadline to leave Zone 5 was initially set for 7 a.m. Friday, July 9. That deadline was extended after St. Joe's requested more time in that zone because it said people living in the area needed more help to sort their items and get ready to transition into housing.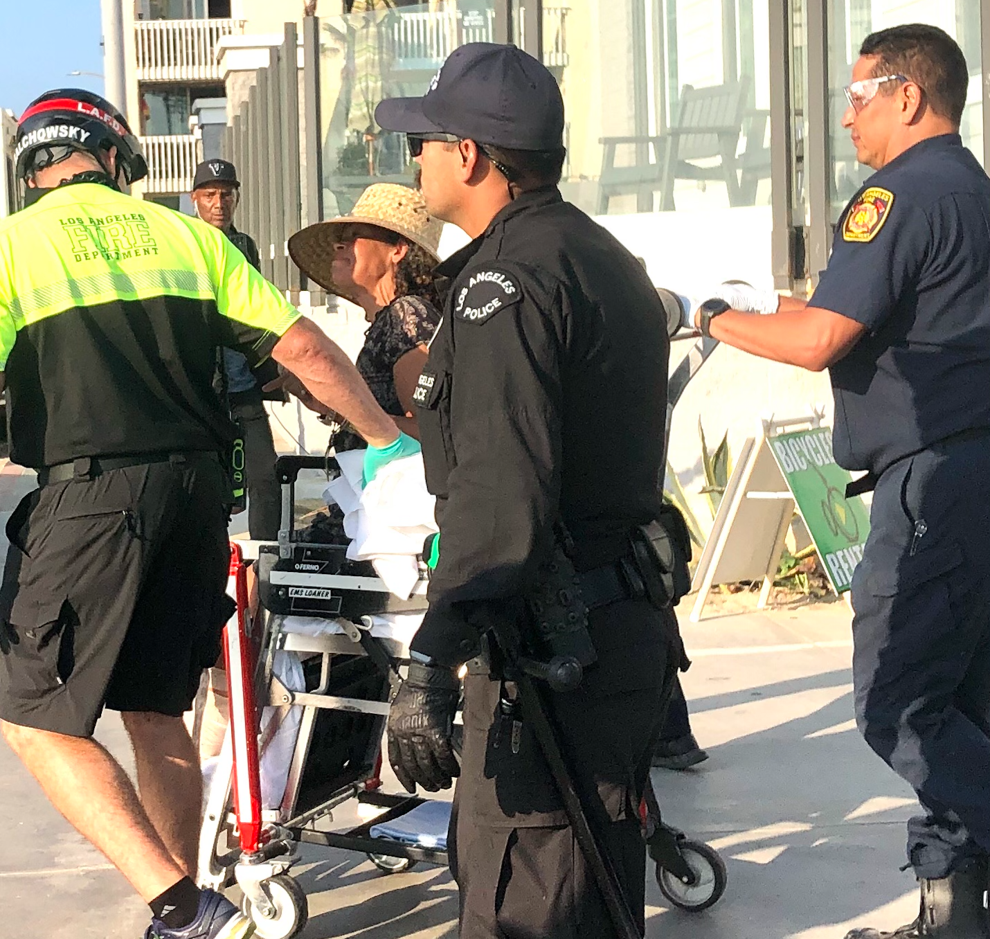 Bonin's "Encampment to Home'' program began on June 28. The program promises all residents who accept shelter a pathway to permanent housing in an effort to clear the Venice Boardwalk. 
Participating government agencies include the Los Angeles Homeless Services Authority, the Public Health, Mental Health and Recreation & Parks departments, and the Bureau of Sanitation.  
Outcry about the homelessness crisis in the area has been a factor in a recall effort begun against Bonin.