VENICE – I first met Ben Allen in the spring of 2014 after being told by so many people just how smart, articulate and ready he was to serve the people in the California State Senate.
They were right.
Some seven years almost to that day, I got to speak to our Senator via a phone interview as he is as usual, on the move and serving the residents of Venice and the 26th legislative district.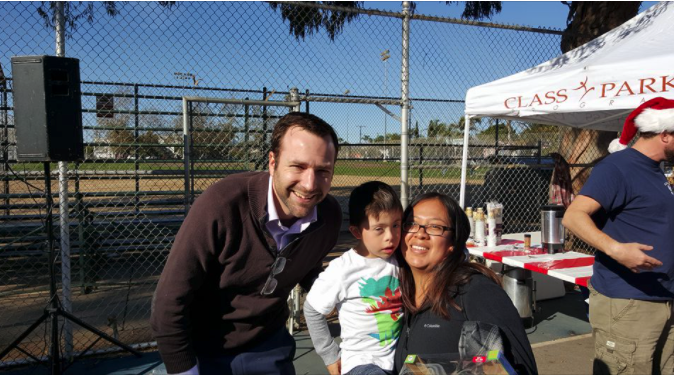 The Senator travels to Venice frequently and he told me about a recent trip to Dog Town with his wife Melanie where we started our discussion.
"I just got my first shot of the vaccination and will receive my second shot come April. My parents got their shots too so I wanted to be careful because in the legislature we meet indoors where the ventilation is not perfect. I was actually driving to Sacramento, but now I'll be flying again," noted Allen, a second-term Democrat.
"We're in weird times."
Regarding COVID-19, the Senator was frank in his assessment of things. 
"Europe is way behind us regarding vaccinations and they have a pretty good healthcare system. This vaccination process is an enormous endeavor. There are structural challenges and reforms we need to address when it comes to these inefficiencies that exist when working with the federal government."
I then turned the conversation to the issue of homelessness here in Venice. 
"It's an enormous problem. Not enough is happening. We asked to secure $20 million dollars for West LA homeless veterans and Project Home Key and Room Key are housing people in the fastest possible manner."
Allen talked about the creation of an affordable housing solutions agency that would include renters because "we owe that" to our constituents. 
He also displayed concern about federal reimbursement so that cities and counties have the liquidity needed to expand programs and offerings regarding this homeless epidemic.
"I grew up here. It is my responsibility to help solve this problem."
Our conversation then turned to the environment.
"We need to get plastics out of the ocean. We need improved waste management." Allen praised local litter cleanup efforts and feels sustainable packaging as being another part of keeping our environment clean and green.
Senator Allen wants more authority for the California Coastal Commission and believes financial assistance for municipalities regarding sea level rise is another challenge facing Californians.
Allen is currently chair of the California Senate's Environmental Quality Committee where he is driving the legislative effort to protect our shoreline and coastal communities like Venice.
Our conversation also touched on the possible recall of California Governor Gavin Newsom. 
Allen referred to the effort as "structurally crazy" and noted it takes only 12% of the electorate to set off a statewide recall that will cost taxpayers some $100,000,000.
Calling the threshold for signatures "too low," he also emphasized that Newsom's French Laundry fiasco was a terrible mistake. 
Allen believes Newsom is trying his best under the worst of circumstances and the foundation of the case to recall the Governor weak at best. 
Senator Allen will face voters one final time as he will be termed out should he be reelected and returned to Sacramento for a third term.
Allen stressed that legislation needs to be "thought driven" and solves problems of average Californians.
"Quality of life issues matter. Climate change, energy efficiency, waste management and disposal are my concerns moving forward."
But Allen was most proud of the constituent services his office have offered his district during his time in office.   
"My office has taken on thousands of cases on behalf of the district. I take great pride in that work," offered Allen.
Senator Allen can be reached at (310) 318-6994 regarding any governmental issue or question. If his office does not have the answer, they will point you in the right direction.
You can also email Senator Allen at Senator.Allen@Senate.Ca.Gov
The author is a member of the Parking, Outreach & Oceanfront Walk Committees of the Venice Neighborhood Council and longtime Venetian local.