BRENTWOOD -The Brentwood Community Council (BCC) unanimously passed a motion to oppose a plan by Councilmember Mike Bonin to explore putting temporary shelters in several public and [some ] private places on the Westside unless his plan is amended.  
Bonin is looking into the feasibility of bringing temporary housing options at Mar Vista Park, Fisherman's Village in Marina Del Rey, Dockweiler Beach in Playa del Rey, Westchester Park, Will Rogers State Beach and the West LA Municipal Building. 
The BCC's Motion to oppose Bonin's plan points out that public recreational spaces are a benefit and resource for the entire Los Angeles community and should stay that way. It also says that California beaches hold a unique and valued place in the hearts and minds of residents and visitors from throughout the world.
Also pointed out is the "extreme public health and sanitation issues in Venice, all of which may be, at minimum, partially attributed to a series of unrealized assurances drug-related safety, enforcement, and cleanliness."  
The BCC is asking for the amendments to Bonin's motion to be: 
Remove all public recreational space from the Motion, including deed-restricted City parks;
Instruct the CAO to include a study of the City's Industrial Element and industrially zoned areas for alternative locations and include the results of Councilmember Raman's (Council File 21-0063) study of municipal property in the final recommendation report for this Motion; 
Request U.S. District Judge David O. Carter to direct that any homeless shelter opened in CD11 be restricted to homeless persons who were registered in the Coordinated Entry System as living within CD11 during the 2019 Annual Homeless Count or who can show a connection to CD11, such as birthplace, prior school, work, or home address, or receipt of any public benefits, or relatives currently living in CD11.
VA Bridge Home
Along with voting to amend Bonin's plan, the BCC also looked to address the deteriorating conditions outside the Veterans Administration Campus. 
The campus is home to the second bridge home on the west side.The bridge facility opened last April and is currently designed for 100 beds so residents can comply with social distancing guidelines. The VA is also allowing campus "safe camping" for unsheltered veterans in tents.
Like the bridge home in Venice, a line of tents sit on San Vicente outside the VA Bridge Home. Problems like ADA compliance and violent crimes have residents in the area concerned. 
During a presentation from the Los Angeles County Sheriff's Department, one resident asked why things like fires, drug deals and other offenses were allowed to occur all day where the veterans are camping. While answering the questions explaining that overtime and the Sheriff's Department's hands are tied--a board member interjected, saying: "There was a murder [referring to the homicide that took place on April 4 between two homeless residents] and it doesn't feel like we are receiving the urgency. If you need help and more resources, please tell us. We need to know what you need to solve this."
The Sheriffs office also pointed out that there are limitations to enforcing no-camping since there isn't a code in place that prohibits it.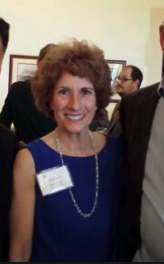 Janet Turner, a representative from Congressman Ted Lieu's office, was on hand to speak about the community's growing concern. She said that there are currently 39 veterans who reside outside the VA Bridge Home. Eleven are eligible for services but declined. Five are health care eligible but also declined. Four have had HUD vouchers but refused interim housing and two are not veterans. Turner also said seven veterans expressed interest but have not acted on any programs. 
Turner also said there is no waitlist for any service at any programs and said that safe camping has 66 openings. The bridge shelter has 26 slots, the domiciliary has 88 spots, and Safe Parking has 50 spaces. 
There are also more than 30 different transitional programs in the area, according to Turner. Seven of the busiest programs have immediate placement and will pick veterans up and bring them there.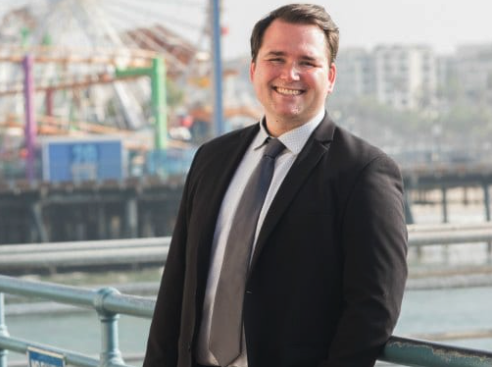 Zachary Gadzik from Supervisor Sheila Kuehl's office also attended the meeting. He offered that comprehensive cleanups will continue in the future when it's safe to do so: "At this time, it looks like voluntary solutions are all that is available."
Gadzik also said that Kuehl's office continues to "not support regulations to criminalize people sleeping on the sidewalk like no camping laws."
One BCC council member pushed back asking why it would be considered criminalizing when [Janet] Turner just mentioned several beds and options available. 
Gadzik said that on a fundamental level criminalizing homelessness does not lead to housing. 
Another speaker said that all non-profits they had spoken to said there needs to be a carrot and a stick--with housing being the carrot: "We've spent numerous years with different groups who all tell us a very different story than you are posing at the moment." 
Nancy Freedman was the last to speak and said it felt like: "Our supervisor is not interested in making this a pressing problem. When there are beds inside the VA--this is ridiculous. This is a very insulting way for the government to behave--and the community is left to deal with this."