LOS ANGELES- Without any fanfare, Nico Ruderman and Katrina Schmitt pulled a white rental van up to the City Clerk's office in Downtown Los Angeles Wednesday to deliver more than 39,000 signatures from Westside residents who say they want to recall Councilmember Mike Bonin.
The scene that unfolded on Wednesday is true to the grassroots campaign that Ruderman and Schmitt, both lifelong Democrats, have run since taking over the recall campaign this summer. "We didn't have political operatives or consultants working with us," said Schmitt. "Our community did the work and we got it done."
The two said that surpassing the signature goal of 27,000 by more than 10,000  was symbolic. "It's a huge message," said Schmitt. "It's evident that there are more people who want him gone than who voted for him."
Shortly after the signatures were turned in, Bonin turned to social media. "This recall, and my reelection (they would take place just several weeks apart), isn't really about me. It's about how we, as a city, should respond to homelessness. And the outcome will shape decision-making on this issue for some time to come." 
 "This recall is really a choice about how we respond to homelessness: it's a choice between housing and services, which work, or criminalization, which fails. It's a choice between helping people off the street, or wasting money pushing them from neighborhood to neighborhood,'' Bonin added. 
   The petition for Bonin's recall was approved on July 13, which made him the second of three council members to be targeted by a recall this year, following Councilwoman Nithya Raman and preceding Councilman Kevin de Leon.
"Recalls should only be used in special circumstances," said Ruderman. "We believe this is one of them."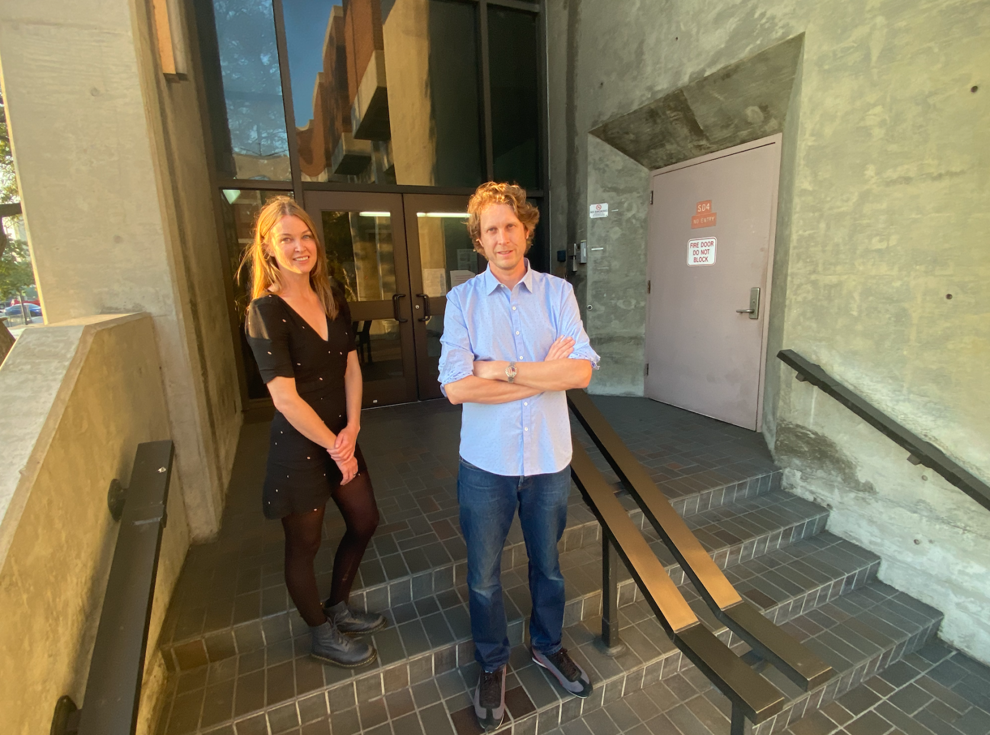 Since the recall, Schmitt and Ruderman have said that safety and listening to the community have been a top concern for many volunteers and people who signed the petition.  "The role of an elected councilman isn't to just do whatever they want. We can't afford for more lives to be lost or businesses to go out. He is destroying our communities, and enough is enough. We are in a dire situation, so we have to use this [recall] process," said Ruderman. 
"That's our council office," said  Schmitt. "We get to decide who's there or not. If someone egregiously ignores us, destroying our communities, we get to decide if they should be removed. This is the only way to fire him. We can't wait."
The process to get the signatures hasn't been an easy one.  "If anything, it's brought our community together because we've worked hard to get this accomplished together." said  Schmitt. 
Ruderman and Schmit have  dealt with personal attacks--including doxing and slanderous accusations on social media during their work on the campaign. "He's attacked us for being right-winged -which we are not," said Ruderman. "But, no matter what --the bigger problem is --why is that his attack?  Because all of his constituents deserve safe schools, safe parks. This is about all his constituents coming together saying we can't take it anymore. "
Ruderman also pointed out that while Bonin has commented on the recall campaign getting "dark money," their donors come from the community, unlike Bonin's. "Our contributors are local people from all means," said Ruderman. "At the end of the day, our money came from our community whereas his money came from PACS and individuals who don't' live anywhere near our district. That says a lot. "
As for the next steps in the recall, there are a few more procedural hurdles to clear before the recall moves forward. First, the City Clerk will conduct an initial one to a two-week review of the petition to determine the total number of signatures and all of the Circulator Affidavits are completed. Then, if approved, the Clerk's office works to verify all the signatures, which could take up to 30 business days. 
If the special election goes to the ballot, voters will answer a question about if they want to recall Mike Bonin and then have the opportunity to vote for a replacement candidate. The special election, if it takes place, could be in late May or early June.