VENICE - Venice residents are pushing back after another RV fire Saturday morning. 
The fire happened around 4:00 a.m. on Main Street and Rose Avenue. 
After the fire, residents stood next to the RV with a sign that read–" Welcome to Boninville."
Since September, residents have been documenting this particular RV hooking its system up to nearby electric polls and dumping its wastewater into nearby storm drains. 
One resident sent a video and photos of the RV dumping to Councilmember Mike Bonin's office along with other city officials with a message saying: " ​​The sewage dumping pipe from the motorhomes is now fully extended to the drain on Main/Rose, that drains directly into the ocean. I've emailed countless times about this, and of course, I'm befuddled why it still is there. As this is both illegal and unsanitary. "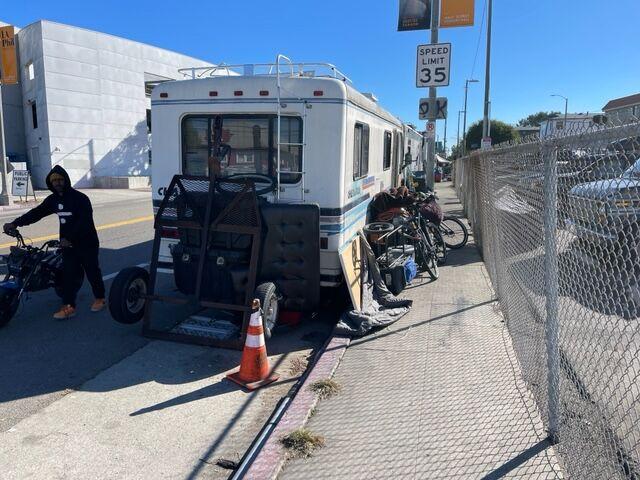 The Westside Current reached out to LA Sanitation and Environment (LASAN) when we learned about the dumping last week. 
The communications department stated that LASAN dispatched a crew to investigate upon learning of the situation. LASAN said it observed four RVs and three vans and a car parked on Main Street.  
LASAN workers said they did observe a plastic/PVC pipe in the gutter but said it was not attached to a vehicle at that time. However, LASAN said that the occupants of the vehicles removed it upon request. 
 Sanitation also said that one of the RVs had a small leak, and a Notice to Comply was issued to correct the leak and remove any impact to the street.  
According to the LASAN website, dumping wastewater from recreational vehicles onto streets, into storm drains, and into the ocean is illegal and harmful to public health and the environment. The website states that "All who commit illegal dumping will be prosecuted to the full extent of the law."
 RV dumping isn't new to Venice residents. In 2010, responding to community outrage over the dumping of raw sewage, then Los Angeles City Attorney Carmen Trutanich said that he intended to file criminal charges against a motorhome dweller who was arrested but released after serving two days in jail.
At the time, a longtime Neighborhood Watch captain witnessed an incident of the RV dumping its waste and reported it to police. Residents had complained to various city and county agencies for several days to get it cleaned up. 
RV and encampment fires have also become commonplace in Venice and now other parts of the Westside. Another RV fire was documented next to the Westside Neighborhood School just last week. That fire started a few days after a dead body was discovered in the same location. An RV fire was also documented this summer on Rose Avenue next to Whole Foods.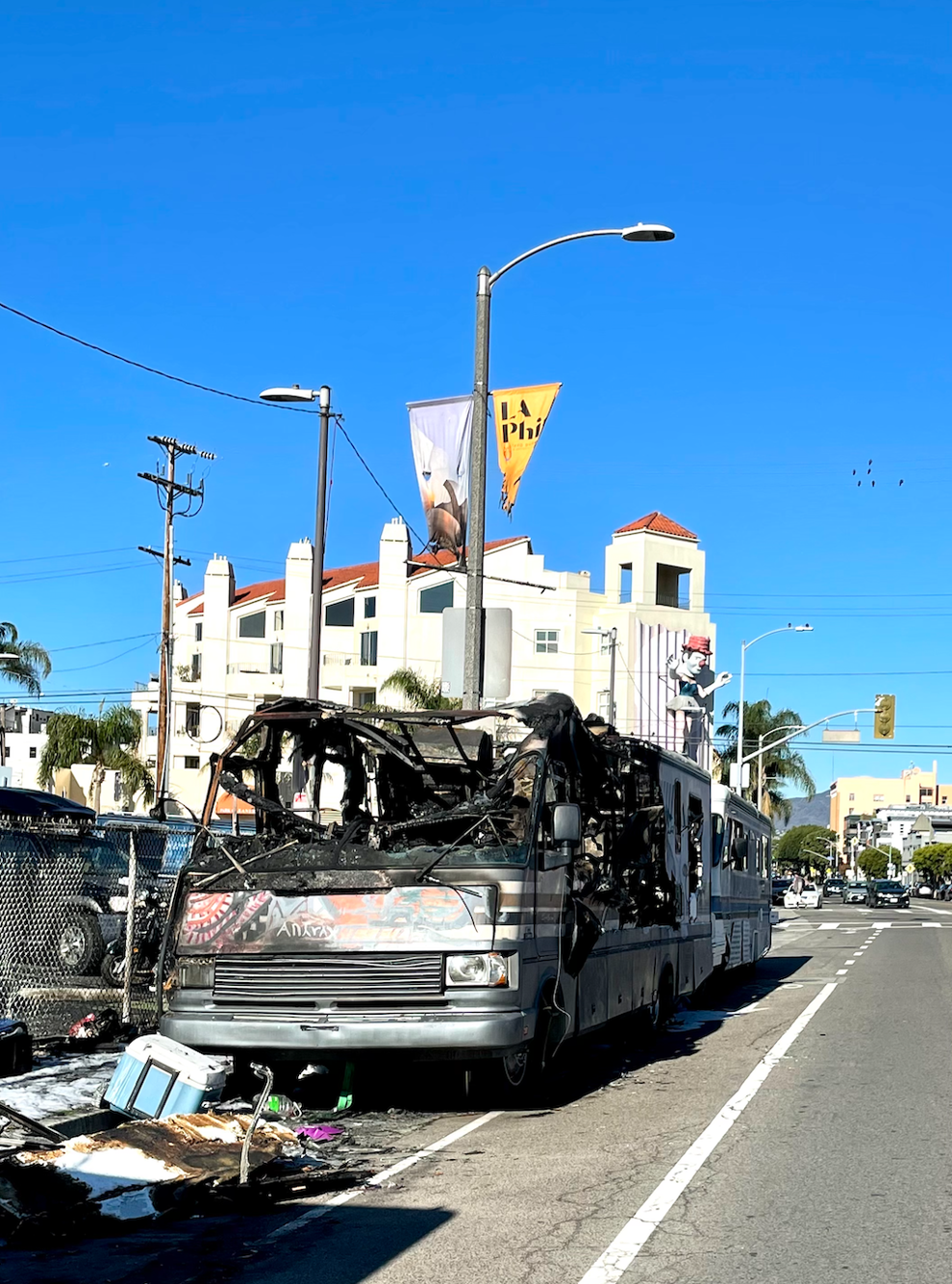 As for the RV with the leak, LASAN said its investigators would return in 48 hours to ensure compliance. That email was on Wednesday. There is no word if investigators had returned. 
The RV fire is under investigation.