VENICE- Lincoln Boulevard is a place to find one-of-a kind, eclectic stores.  A visit to the Mart Collective (at Palms) proves nothing short of this with various booths worth hours of digging around.
There are several fantastic mid-century modern dealers, vintage clothing offers and super art, but what caught our eye this trip was a new-to-this-location dealer named Angela Lynn. who calls her space Pure Home.   She also is part of a collective in Long Beach.
What this dealer offers is a very curated, artful look, and even a glance at her Instagram page  gives you a big clue on what she's all about.  Have things that interest you but keep it minimal, calm and monochromatic.  (That's a combination even vivid color lovers can admire).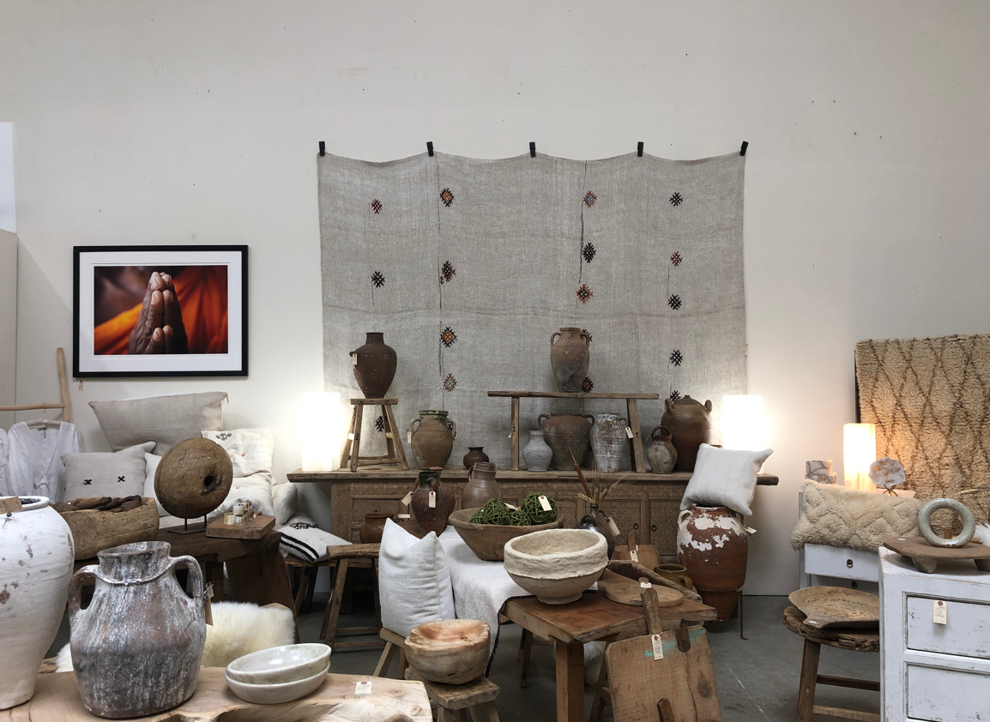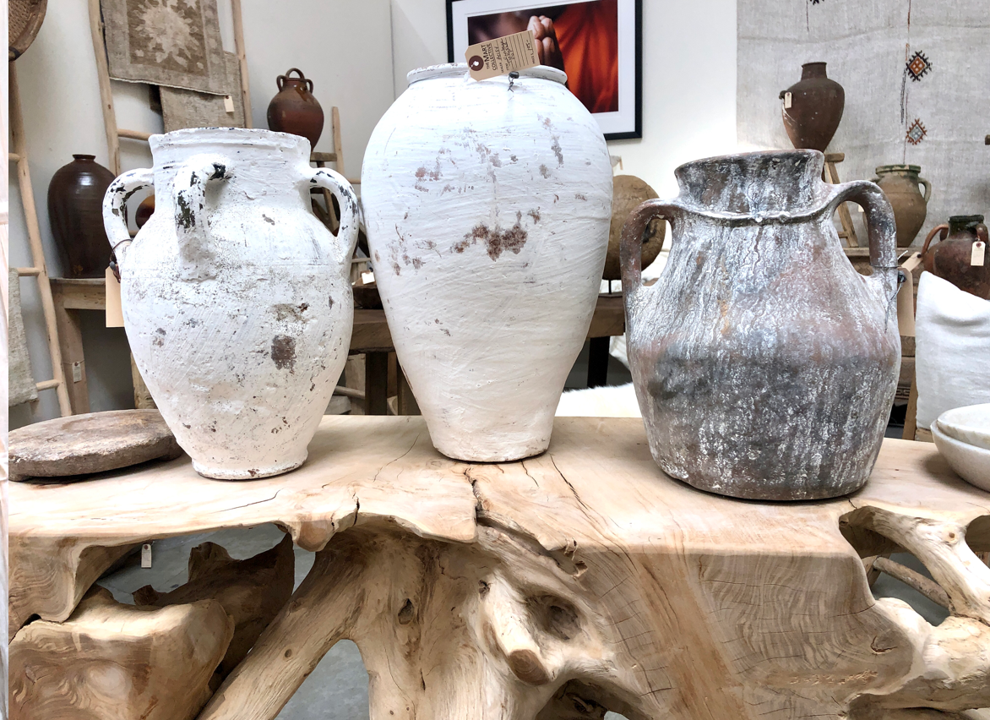 She sells organic wood furniture pieces along with pale colored rugs and pillows, but it's the vessels, pots and vases that are the show stoppers.  Her displays encourage you to buy more than one! It's also clear these pieces come from around the world yet share a common monochromatic space together with ease, which means they are easy to integrate into your home.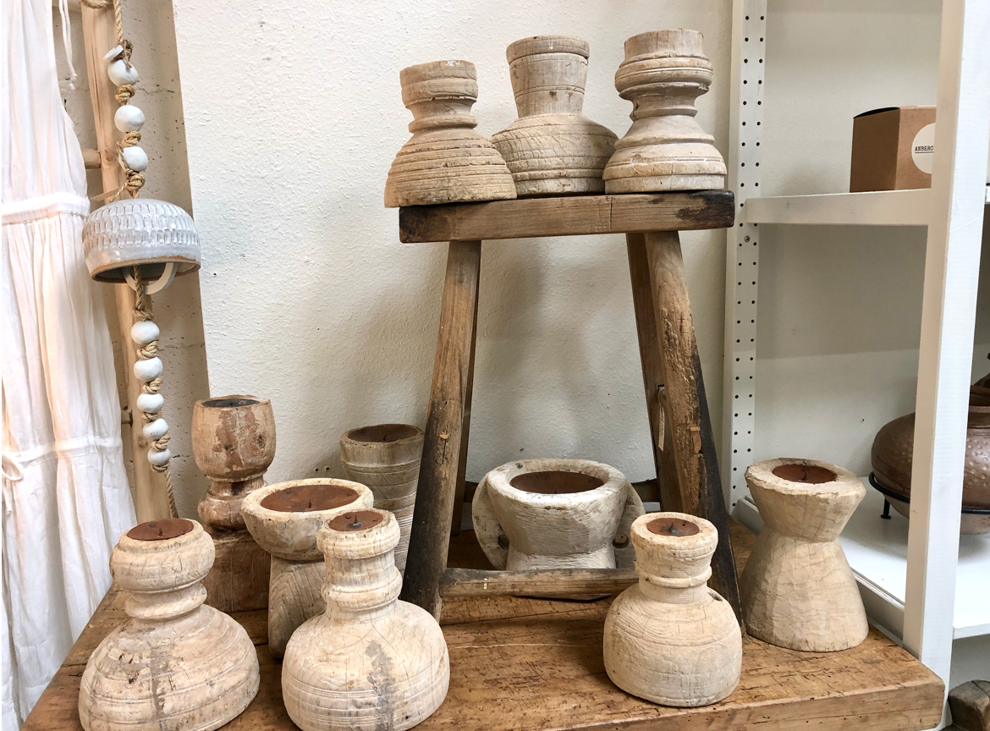 Grouping objects is one of her fortes, and much can be learned from her extra large booth. Use her wares minimally or go all out with a whole look for your home, but visit and be impressed with her disciplines, too.  Like it or not, there's a huge benefit to discipline in curating your own home.