It's an annual feel good event that quietly takes place at LAPD's Pacific Division station.  Members of the Civilian Police Advisory Board and Pacific Boosters (CPAB) put together a Thanksgiving feast for two shifts of officers before they go out on patrol.  It's all in honor of showing officers appreciation for what they do.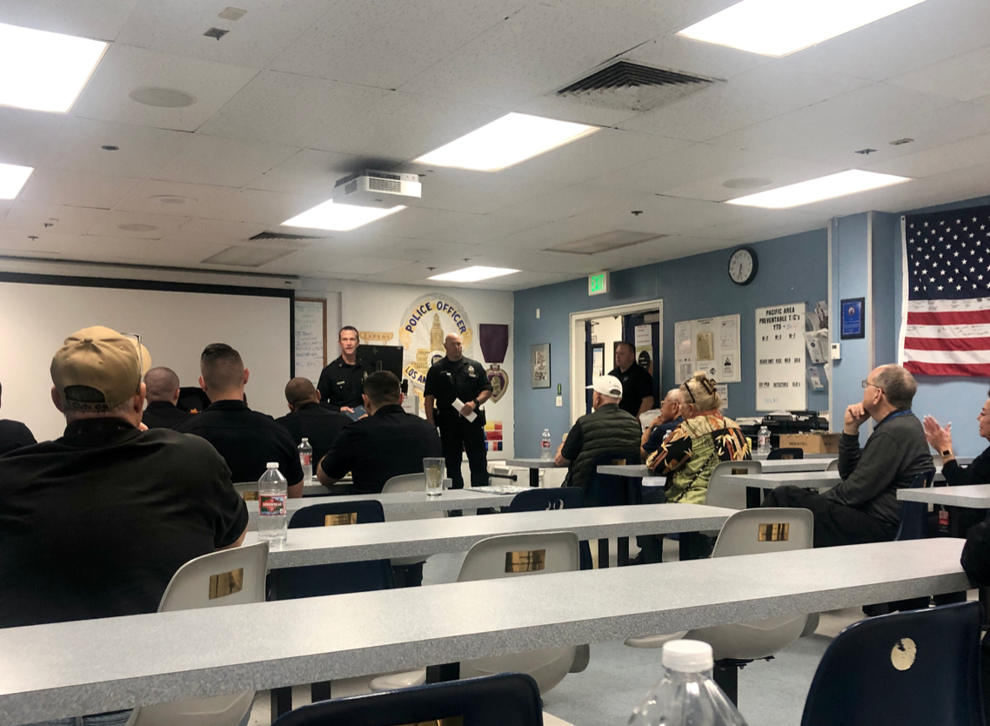 A hallway outside the roll call room does double duty as a massive buffet line for everyone at Pacific Division.  From traditional turkey and ham with all the trimmings to tamales and fajitas, Heather Lemmon directs all the volunteers along with Dr. Ron Mito, who is co-chair of CPAB with Captain Steven Embrich.   
Officers, who are often giving up their own family meals to protect and serve the community, even pack up desserts or sandwiches to take on their shifts.  And, there's a lot of camaraderie all around and conversations there aren't always time to have on regular work days.  
 This year, CD11's new City Councilmember, Traci Park, stopped in and  talked with officers and participated in some of LAPD's own appreciation awards to the volunteers.  In a short speech, she talked about her hopeful future working with LAPD.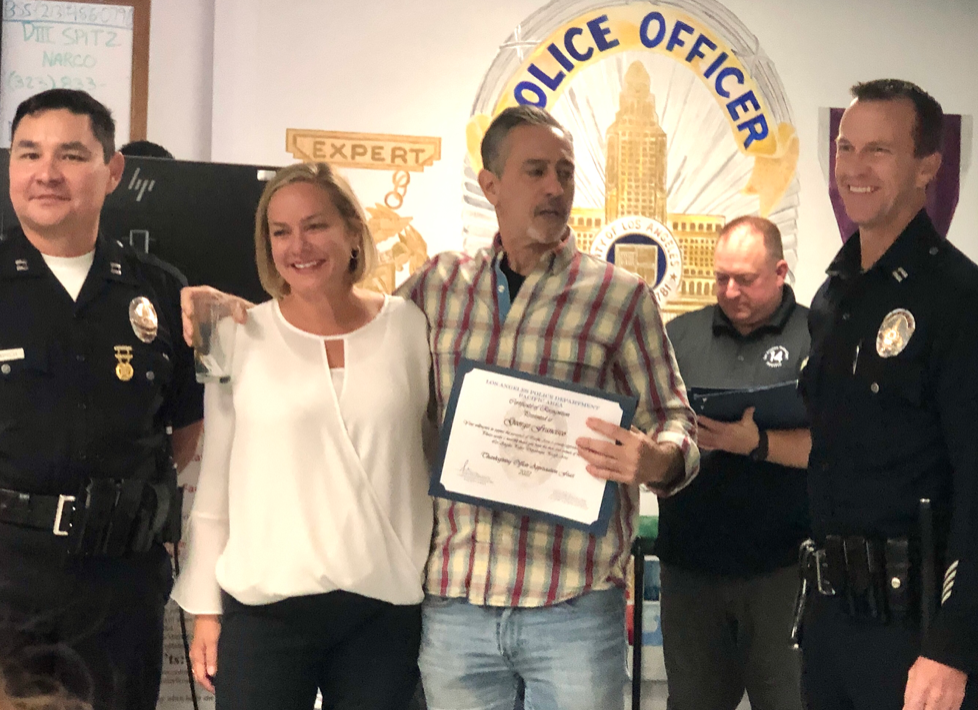 Captains Steve Embrich and Mike Applegate with Traci Park and George Francisco.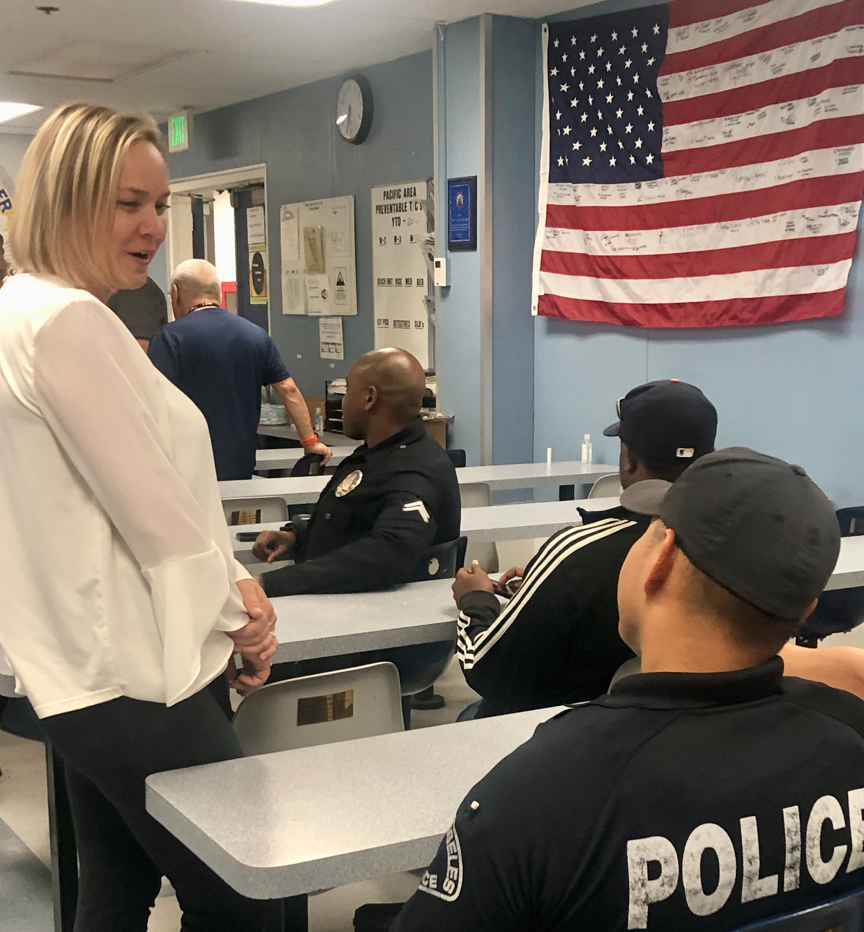 In between turkey and pie, officers also get updates and orders of the day before they hit the streets.
The event is made possible through donations from local businesses and foundations including:
The Rose Venice
Marie Callender's
Casa Sanchez
Gulp Restaurant
Northgate Market
Drollinger Family Foundation
Truxton's American  Bistro
Beverage Warehouse
And dozens of cookies by LAPD office volunteer, Georgina Husky