VENICE -It's been two years in the making but the Winston House is finally open after renovations and the pandemic paused plans to open last summer.
Located at 23 Windward Avenue, the two-story music venue with a restaurant and bar opened to the public Thursday night. The ground floor features a lobby bar with the large performance space adjacent. Upstairs is the mezzanine lounge and balcony overlooking the stage.
"I feel really excited about it," said Corey McGuire, who co-owns Winston House with Jake Mathews. "We sold out [dinner reservations]. We got another 1,000 requests for this weekend."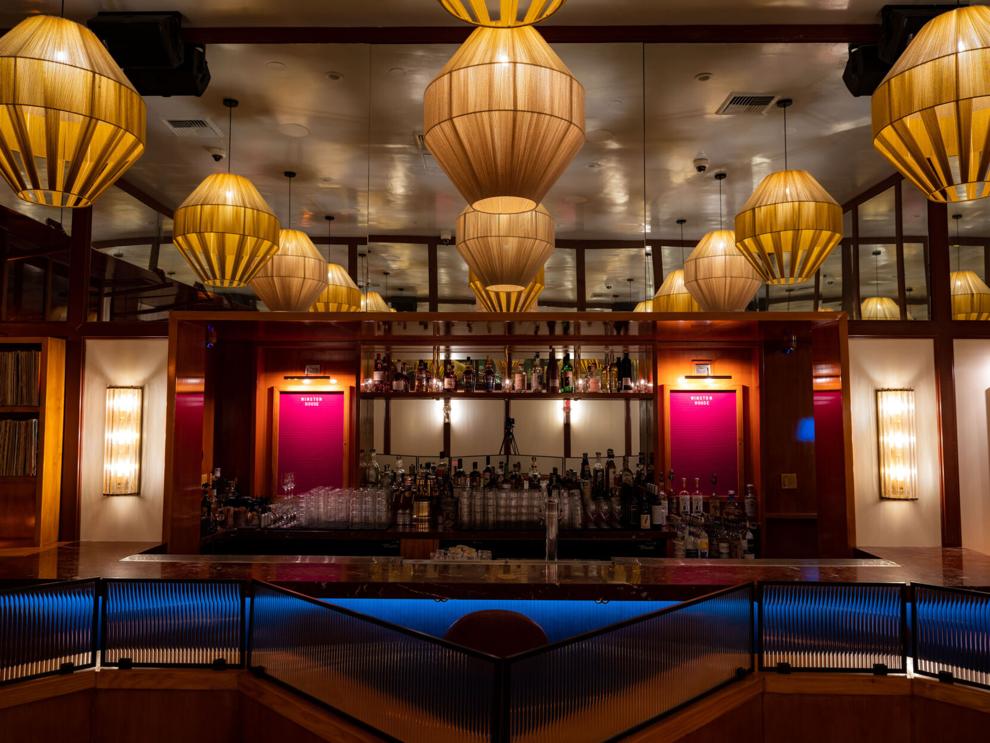 McGuire, who has a decade of experience in organizing music shows, said he's excited about adding the dining element to Winston House and credited chef Jared Dowling with creating the "eclectic" menu, which offers everything from oysters to spicy noodles to truffle steak frites.
"I guess that kind of represents the artists who are going to come through Winston House," McGuire said. "There's artists from all over the world that are going to play here. I like that we've got influences from Italy and China and obviously traditional American cuisine and Mexico."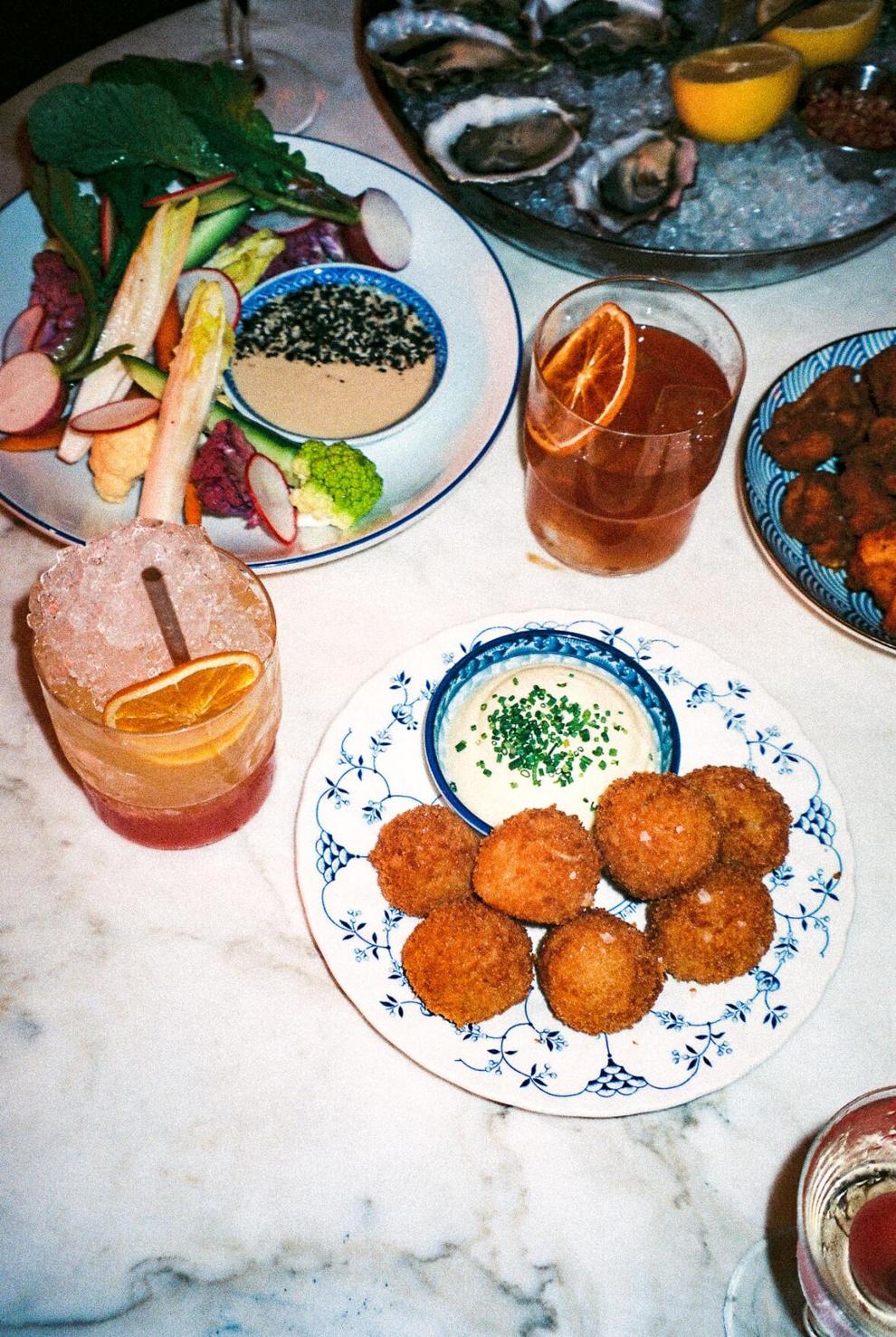 Tables can be reserved from 6 p.m. to 9:30 p.m. A limited menu called the "Winston Express" is available from 10 p.m. to 1 a.m. on the ground floor.
Open Thursdays through Sundays starting at 6 p.m., Winston House will feature a mix of special guests, a house band and DJs. The concept of a space focused on curating up-and-coming and established musical artists is something McGuire has been developing for over five years in Venice. Originally hosting at a loft on Electric Avenue, he has organized shows with Billie Eilish, Carly Rae Jepsen and Ed Sheeran, among others. He hopes to bring that same caliber of talent to the intimate setting at Winston House.
"Starting next week on Thursday, we start our official artists' collabs, and we've got those lined up pretty much throughout October," McGuire said, "and those are always surprises so I can't say who right now, but you know it's a mix of brand-new artists and artists that are at the point of breaking really big and throw in some bigger names here."
Winston House hosted a few test run events before officially opening, one of which featured Diplo working as a guest DJ.
"Diplo is obviously one of the biggest names in music," McGuire said. "I was shocked how good he was. I just don't do a lot of dance music normally and just as a fan, I'm more likely to go to an Irish singer songwriter or something, but he's incredible. That was a lot of fun."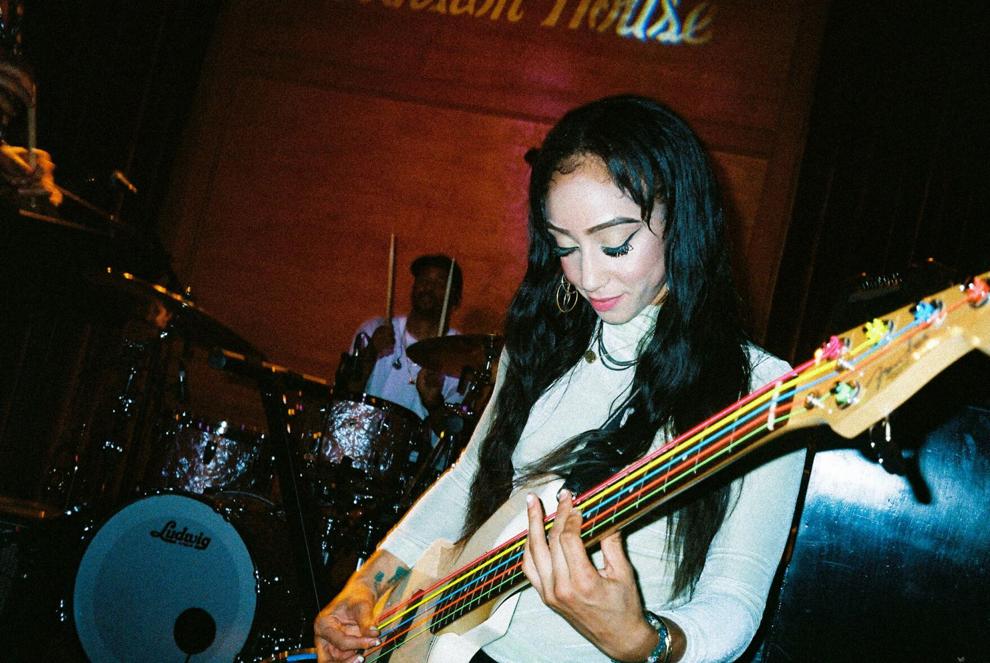 Mathews, who also co-owns the Waterfront, said the ratio of incredible artists in Venice versus venues to see them perform in is unbalanced so people crave a place like Winston House to discover new music.  
"This spot here used to be St Mark's jazz club," Mathews said. "How much do you wish you could have gone there? Rather than sit here and just feel bad about that, let's make the coolest place we can to get that same vibe and experience that people had, you know, in Venice before it changed. So, we're just doing our best to create those kinds of places."