The  Pier House in Venice opens its doors with a new look.
The newly re-designed restaurant focuses on locally sourced ingredients and craft cocktails.
Founded by Mike Dobson and Eric Beranek of The Venice Restaurant Group, the Pier House was initially designed as a beachfront shack paying homage to Venice history and The Dancehall of the original Venice Pier of the early 1900s. Today, the Pier House has evolved into an elevated beach-side hang out offering thoughtful seafood-centric cuisine and fresh cocktails inspired by the local culture.
 The revamped space offers a unique vibe to Washington Square. As for the menu, the space has fully transitioned from a seafood shack serving burgers and beers to an elevated yet approachable restaurant with something for everyone.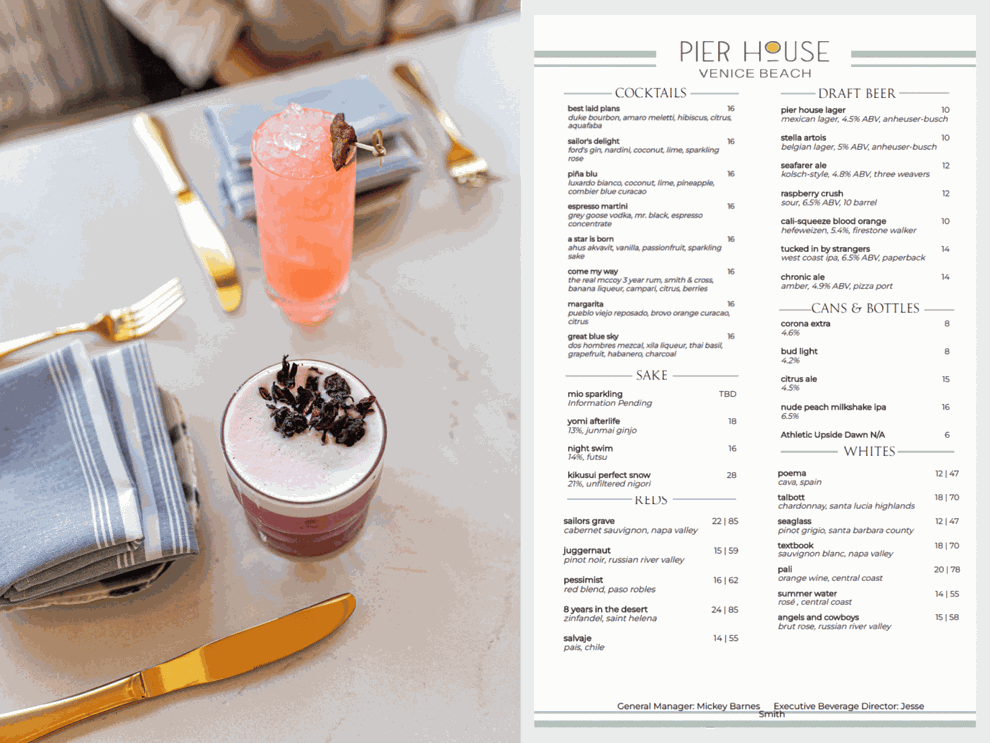 As Pier House transitions into its newly refined beachfront space, the team is excited to continue to welcome locals infor their favorite cocktails, serve up exciting new dishes to the LA community, while exuding quintessential California beach vibes for everyone to enjoy.