WEST LA - In Spanish there's a phrase you use when you approve of someone, you say they are "buena gente," which translates to "good people,"- a saying that serves as the name of one of the most popular coffee shops on the Westside.
Replacing the previous coffee shop, Cacao, on the corner of Santa Monica and Federal Ave., GoodPeople was started by Angeleno Chuck Herrera in 2018. 
"It's an undeniablely dope L.A spot and people feel it as soon as they walk in," Herrera said. " It's embedded in Latin culture when you invite someone over for coffee, you're family."
When you walk through the doors at GoodPeople it feels like you stepped into one of the hippest coffee shops in New York city only it's in L.A. The shop, lined with a brick wall on one side and a coffee bar on the other, has a neighborly staff that makes you feel right at home while brewing you up a hot cup of their 'World Famous Vanilla Bull**it."  Yes, you read it correctly, the name of one of their most popular house blend coffees is named after a line Larry David delivered in the popular show "Curb Your Enthusiasm" after entering a coffee shop and saying "give me that vanilla bull**it."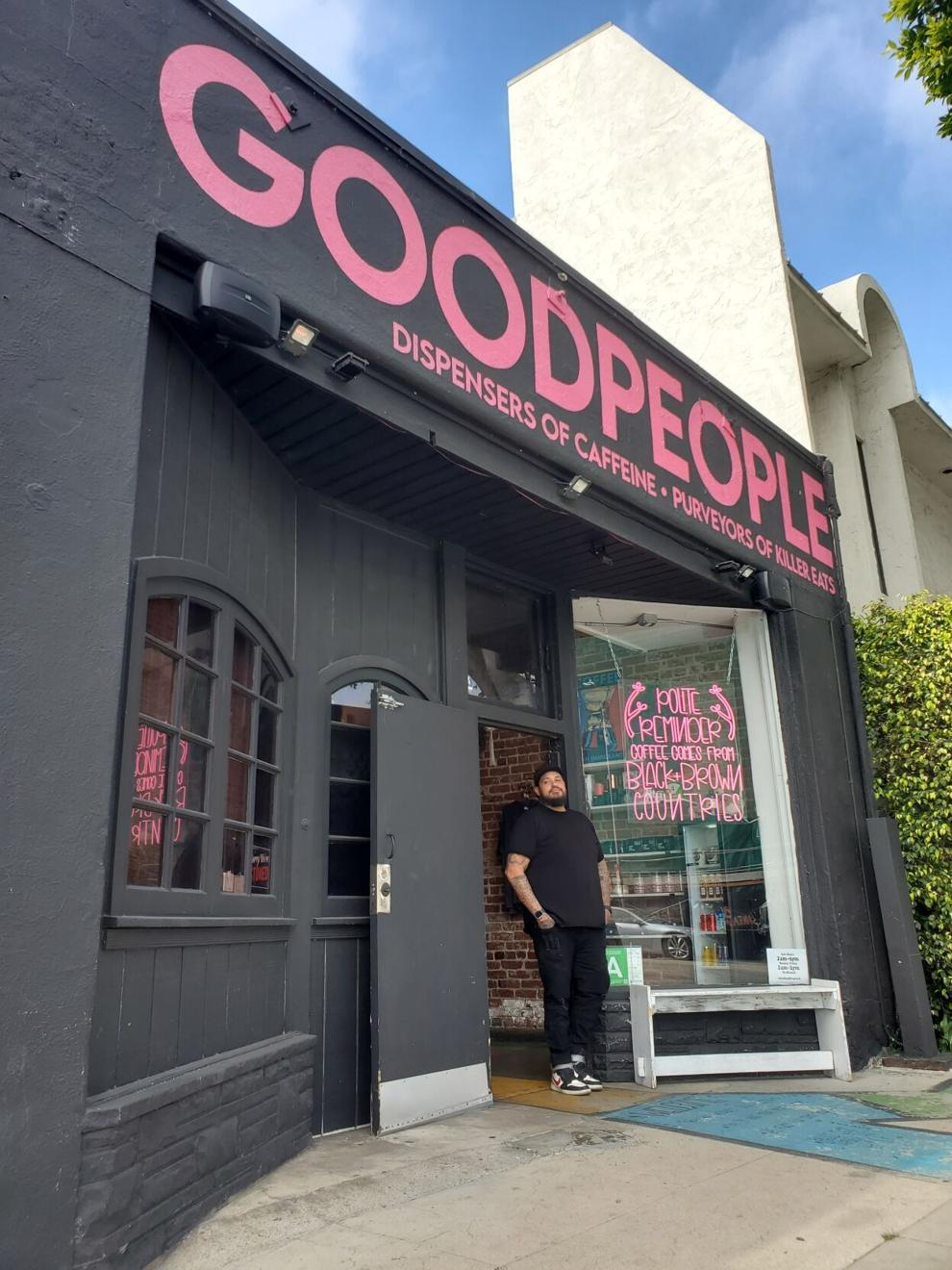 A first generation American whose parents came to Los Angeles as Nicaraguan refugees in 1979, Herrera attended Bloomington High School in the Inland Empire and later studied graphic design at the Art Institute in Orange County.
After having had a successful career as a graphic designer, Herrera started from the bottom in the coffee industry as a barista at a local coffee shop in 2015. It was Herrera's passion for his customers and coffee that eventually led him to dedicate himself to learning everything about coffee and running a business. 
"I developed such a passion for the people and the quality of coffee I was serving," Herrera said. 
GoodPeople has now become a very personal endeavor for Herrera, who runs the business, is personally involved in every drink and food decision, designed the shop's logo and look and can be found in the shop on any given day chatting away with his long-time customers.
"I always felt like an outsider so anything that was given as an opportunity," Herrera said, "I just worked hard at it."
A once loyal customer turned Herrera's wife, Dee, not only has a drink named after her but serves as the Operations Manager at GoodPeople. Expressing her love for the community centered atmosphere they have both nurtured, Dee said the shop lives by their motto of "Good people bad habits" in the hopes that people don't forget to have fun while being good to others.
"We are cool people but we might be a bit ratchet," Dee said tongue-in-cheek.
In August of 2020 Herrera decided to expand his coffee shop and turned the back parking lot into a patio equipped with a stage, a bar area and seating for over 100 people.
When the pandemic hit in March of 2020, the restaurant next door to him, Le Saigon- a Vietnamese bistro- closed its doors allowing Herrera to expand his restaurant.
During the pandemic the shop's customer base grew due to many in the neighborhood regarding GoodPeople as a refuge as it was one of the only shops on the block that offered a large outdoor seating area.
The shop offers not only "the best Dirty Chai drinks I've ever had," according to Dee but it has all day brunch items like the fan favorite Breckkie Sando made with two cage-free scrambled eggs with cheddar cheese, arugula and tomatoes on a sesame bagel or brioche bun with the choice of their house made sriracha aioli sauce called Hangover Sauce or their cranberry garlic chili sauce called Stoner Jam.
"It's all about passion for the community and good food," Dee said "Chuck created this passionate place where creatives, everyone from elderly people, dogs, UCLA students who just started college and can only afford a coffee, to script writers can just come, grab a bite and feel safe."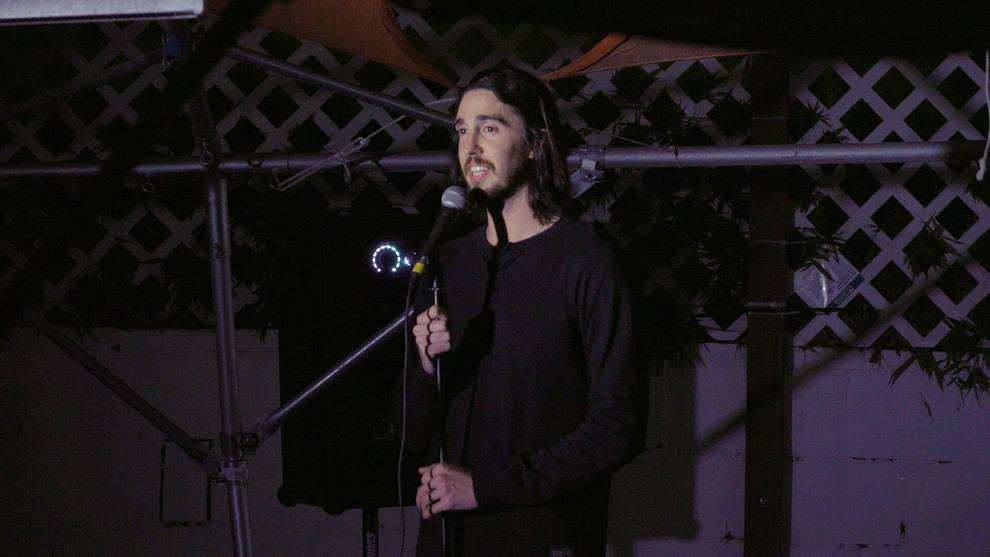 More than a coffee shop, GoodPeople began to offer stand-up comedy nights hosted by comedian Jimmy Draxler on Jul. 7, 2022 every Thursday at 8 p.m.
"I live down the street and GoodPeople is a staple in the West LA community", Draxler said  "When I first walked through their doors it was an incredible vibe that immediately draws you into a special experience. The baristas and staff make you feel like you're a part of the community/family. Which, as someone who grew up in a small town, I have a soft spot in my heart for the importance of community/family."
Tickets for the comedy nights at GoodPeople can be purchased at Eventbrite.